Veronika Lálová & André Negrão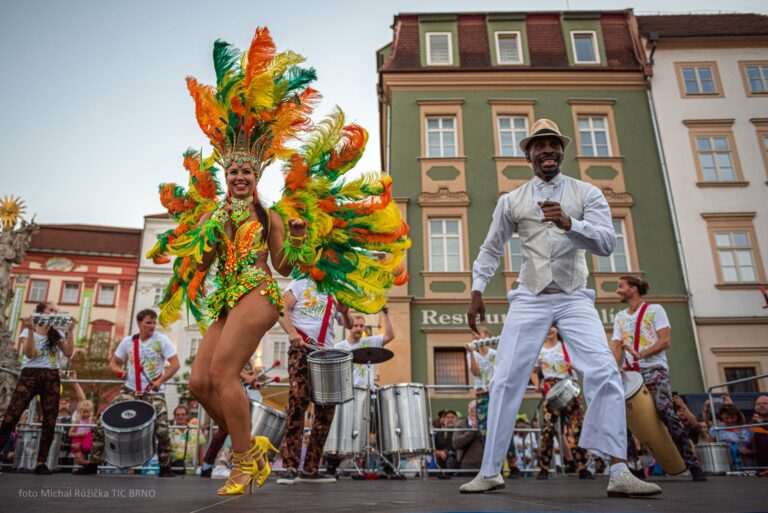 Veronika Lálová rose to fame as the winner of StarDance 2016 with Zdeněk Piškula and was a finalist in 2018 with David Svoboda. Last year, she lit up the prestigious Rio Carnival as the first Czech dancer ever to participate in this illustrious event. Carnival Samba is also her greatest passion, she has even studied it herself several times on dance courses in Brazil. This year Veronika is taking part in her third StarDance, this time with Czech actor Pavel Trávníček.
André is a professional dancer from Rio de Janeiro, professionally dancing since the age of 14, mainly Lambada and samba. He settled in Prague, where he runs his own dance studio and is a sought-after dancer. He and Veronika have been focusing on couple Brazilian dances for several years.
FREE ENTRY