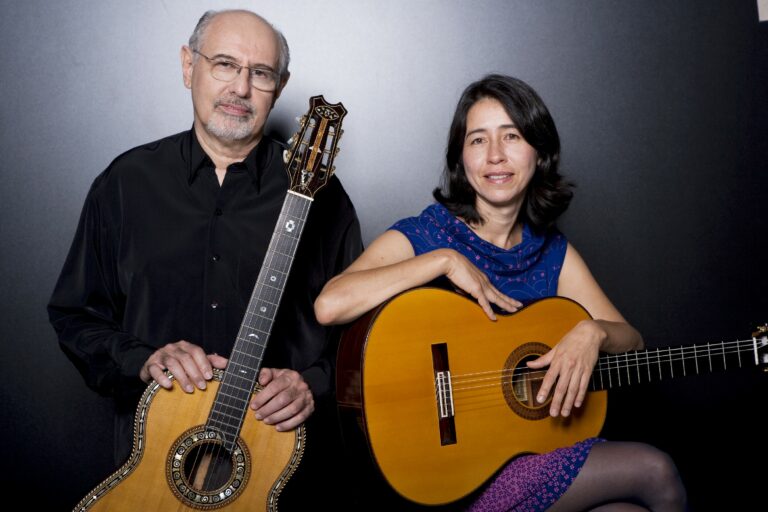 Paulo Bellinati & Cristina Azuma
20:00 Červený kostel
The festival will be officially opened by the leading Brazilian guitar virtuoso duo Paulo Bellinati & Cristina Azuma with their concert in the church Červený kostel.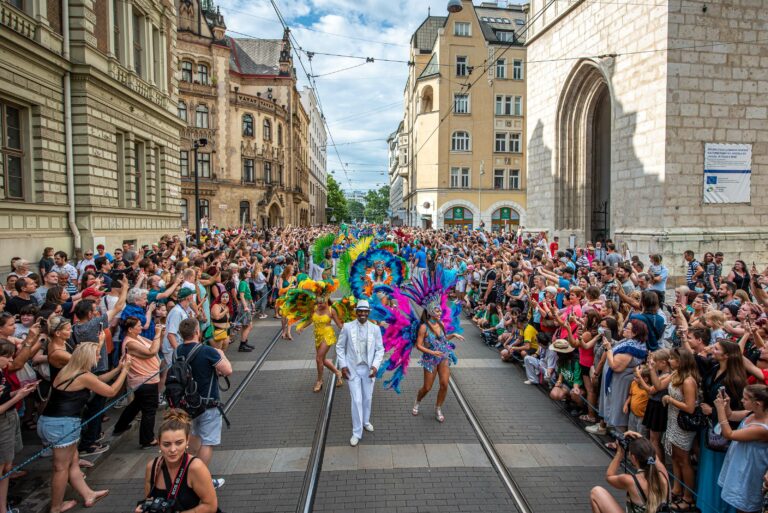 Warm Up
15:00 Moravské nám. (Socha Markraběte Jošta Lucemburského)
Start
15:45
Finish
17:00 Zelný trh
FREE ENTRY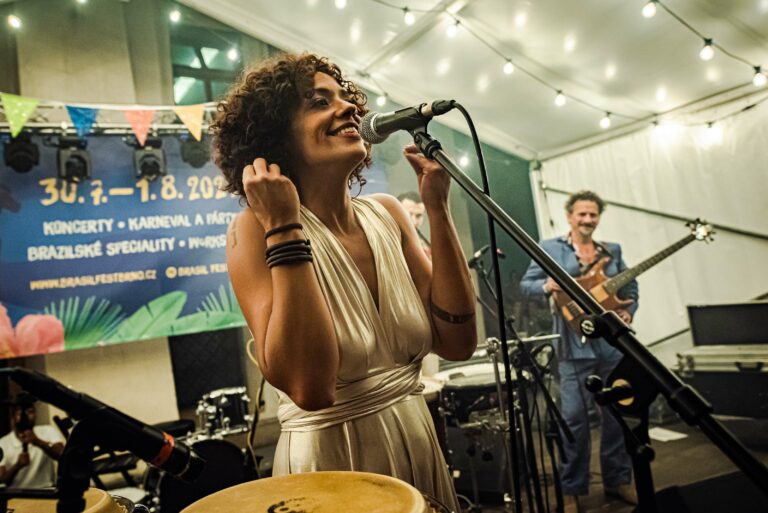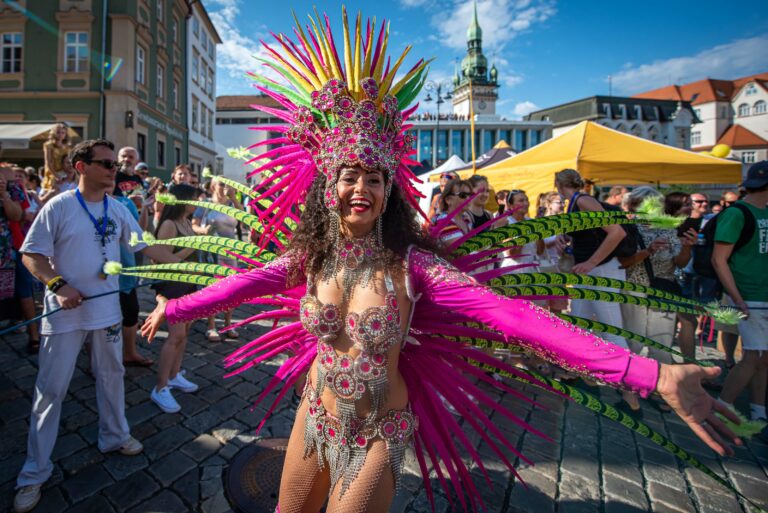 Bands & Dance groups & Drum Shows
Luedji Luna
Thamires Tannous
La Tropical
Veronika Lálová a André Negrao
Colorful People
Maracatu Renascente
Maribondo
Baturim
TamTam Batucada
ViBrasil
Stolárna
Garotas
Ritmo Factory
Escola de Samba Brno
Capoeira BFB
Tá-di-boa
Reinas
Stages:
Zelný trh
Nádvoří Staré radnice
Náměstí Svobody
Jakubské náměstí
The exact programme coming soon.
FREE ENTRY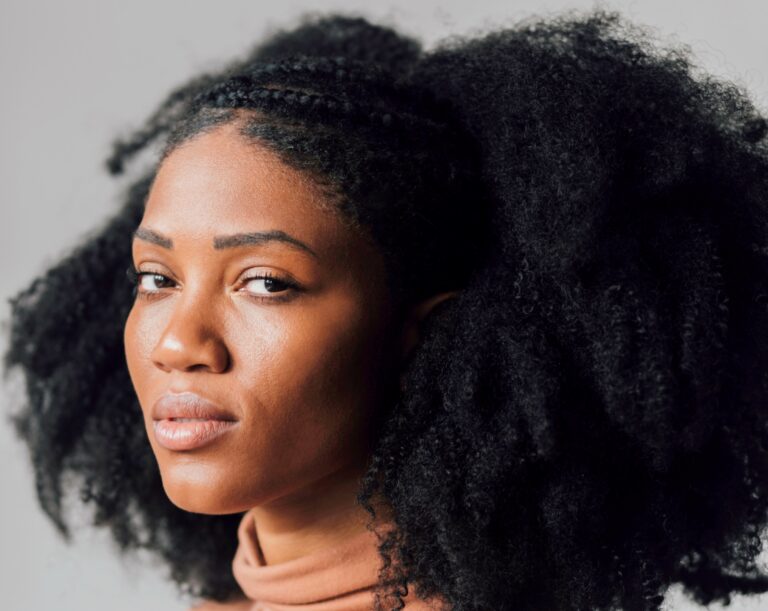 6. 8. Zelný trh
Luedji Luna is an Afro-Brazilian musician originally from Salvador. Her music, inspired by her own experience, tells the story of powerful themes from life and offers a view of love from the perspective of a black woman. On her latest album "Bom Mesmo É Estar Debaixo D'Água", she collaborated with musicians from Africa, making this work a guide to contemporary Africa mixing different genres such as jazz, blues and reggae. The band itself consists of musicians not only from Brazil, but also from Kenya, Cuba and Sweden, which underlines the themes of the singer's lyrics, involving current affairs around the world.
FREE ENTRY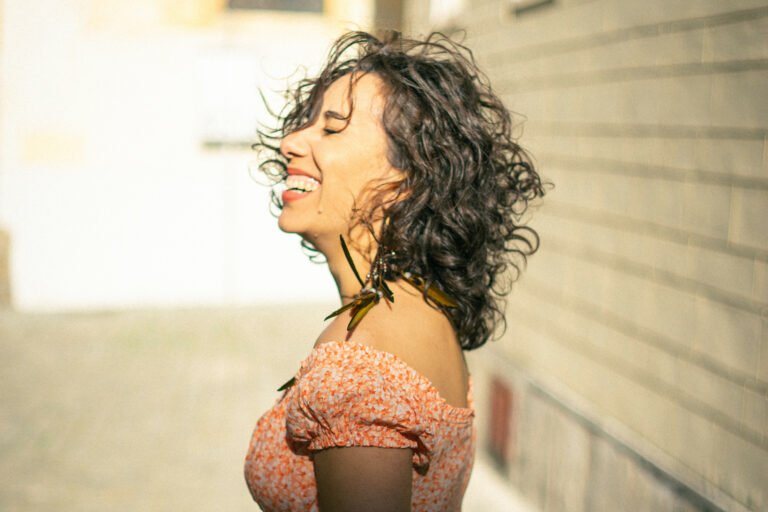 6. 8. Zelný trh
Brazilian singer and songwriter Thamires Tannous comes from the very center of Brazil – from the state of Mato Grosso do Sul. Her music combines the musical heritage of her homeland with contemporary Brazilian culture, gaining favour throughout the country. This is evidenced by the many prestigious awards Thamires has received during her career.
FREE ENTRY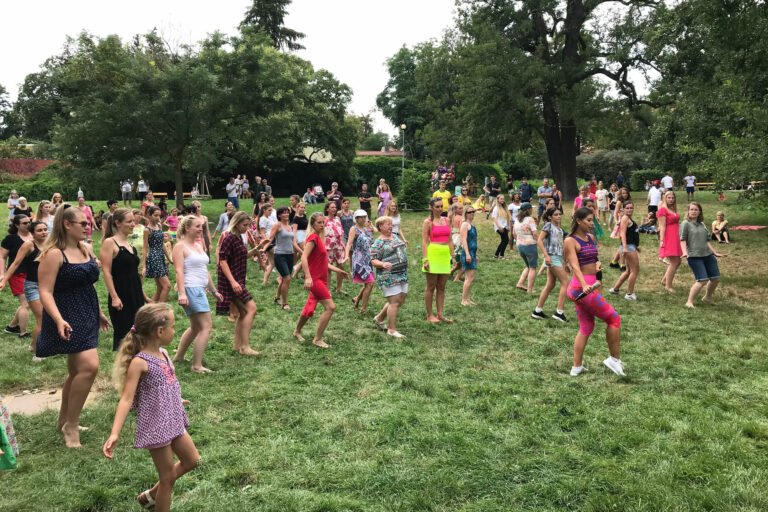 Park Lužánky – Ponava
Drums, Samba, Forró, Capoeira, Jiu Jitsu.
The exact programme comming soon.
FREE ENTRY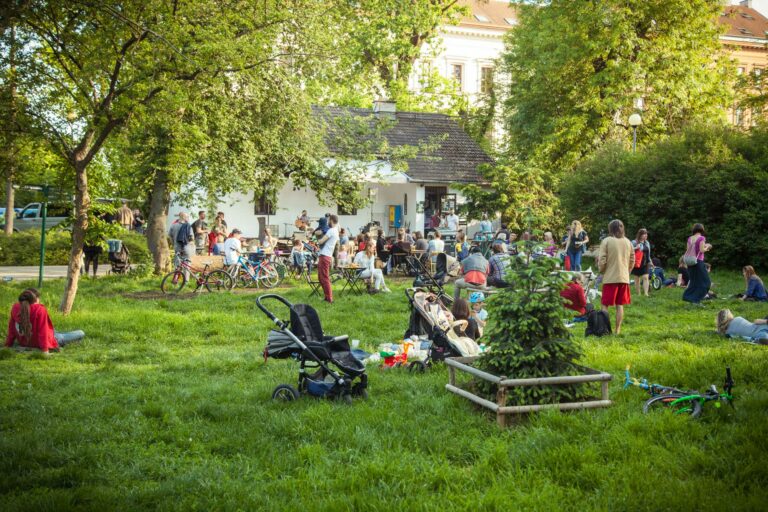 Park Lužánky – Ponava
Adriano Trindade
Anni Ma
The exact programme comming soon.
FREE ENTRY
Lead manager – Dramaturgy
Jakub Škrha
+420 604 734 533
jakub@brasilfestbrno.cz
Production
Michaela Sošková
+420 776 233 501
michaela@brasilfestbrno.cz
Marketing and PR
Tomáš Žilinský
+420 724 327 388
tomas@brasilfestbrno.cz
Organiser
Ritmo Factory s.r.o.
www.ritmofactory.cz